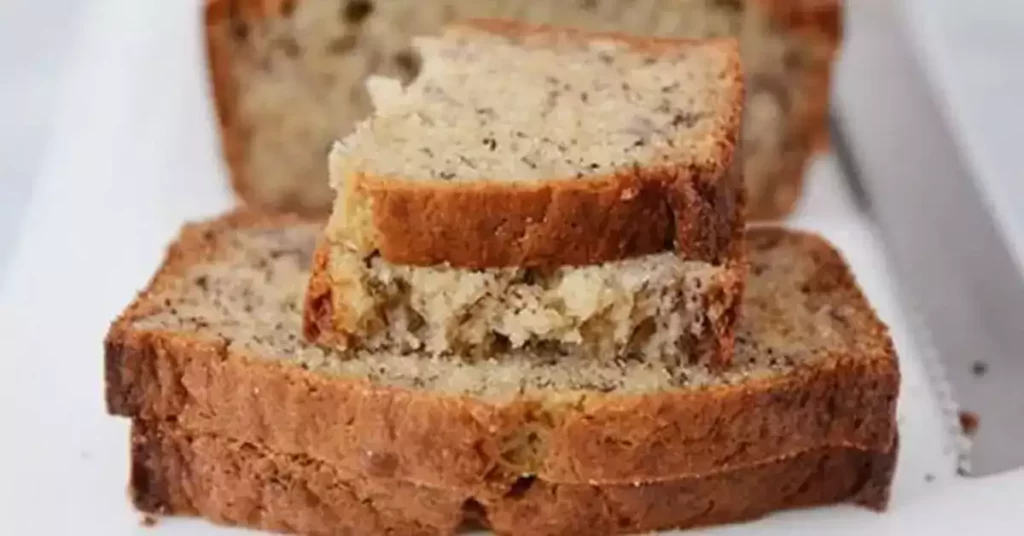 7 medium bananas. (use ripe bananas)
1 cup shortening.
2 cups sugar.
1 teaspoon salt.
2 teaspoons baking soda.
2 teaspoons baking powder.
4 eggs.
3 ½ cups flour.
Beat bananas to a liquid with the baking soda in a separate bowl.
mix shortening sugar and eggs. Add 3 ½ cups of flour with salt and baking powder
mixed in, to your banana mixture adding your shortening, sugar and egg mixture.
Bake at 350 for one hour. Makes two loaves.
Tip: do not skimp on bananas. Add an extra banana or two if they are small.
For something different you can add raisins or cubed apple or cut dried cranberries. Use your imagination.
Recipe from: John Willette