"It brought back memories of my dad, who loved his raisin cake. Love it" Debbie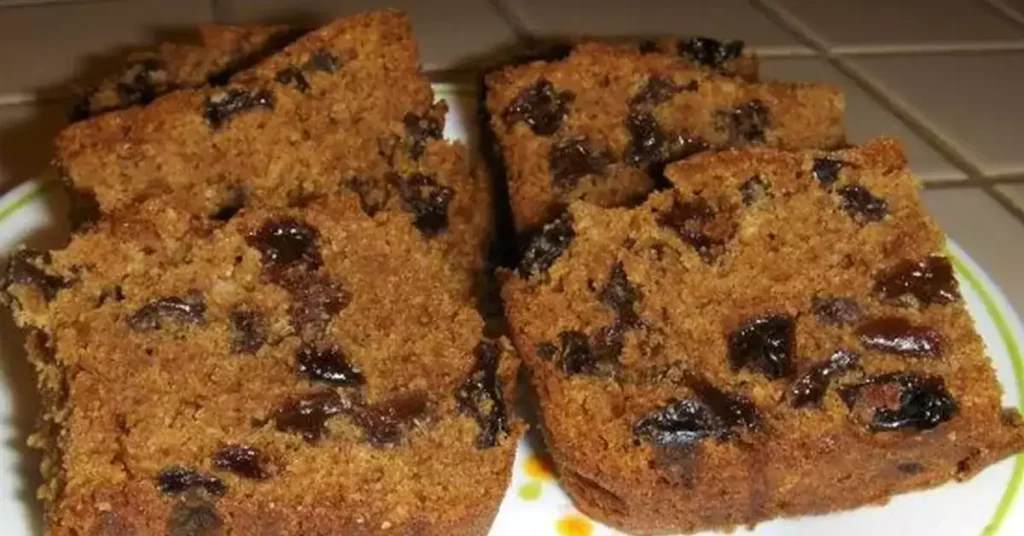 3 cups water
1/2 lb. butter
1 egg
2 cups raisins
2 tsp. baking soda
3 cups flour
1 cup sugar
1 tsp. cloves
1 tsp. cinnamon
1/2 cup molasses

Bring water, butter, sugar, molasses, cloves, cinnamon and raisins to a boil and continue to boil for 15 minutes. Let cool. Beat egg and add to above ingredients. Add flour and soda. Mix well. Pour into greased tube pan. Bake for one hour at 350F.
Rum Sauce Recipe
1 cups brown sugar
2 cups boiling water
1/4 cup butter
3/4 tsp vanilla
1/2 tbs salt
2.5 tbs corn starch
1 oz dark rum (or more)

Instructions for sauce: Mix sugar, corn starch and salt, gradually add water and cook for 5 minutes until thick and clear. Remove from heat and add butter and vanilla.