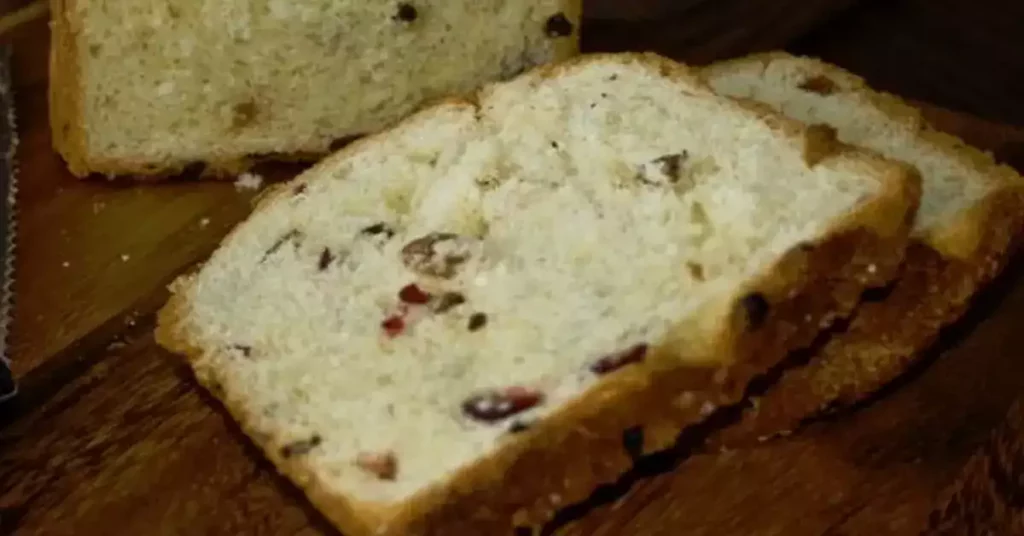 3-1/2 cups boiling water.
1/2 cup margarine
1/2 cup sugar
2 tsp. salt
2 tsp. cinnamon
2 cups mixed fruit
1 cup golden raisins
9-10 cups all-purpose flour
16-gram traditional yeast
1 tsp. sugar
1/2 cup lukewarm water
Pour boiling water into a large bow! Add margarine, sugar, cinnamon and salt. Stir to melt margarine. Let this mixture cool too lukewarm. Meanwhile dissolve 1 tsp. sugar in 1/2 cup lukewarm water. Sprinkle yeast over top. Let stand about 10 minutes.

To lukewarm mixture, add mixed fruit and raisins. Add softened yeast, Stir. Beat in 4 cups of flour, gradually add the remaining flour (1/2 cup at a time) until, the dough is no longer sticky. Turn dough onto a floured surface and knead for 8 to 10 minutes, Shape into a smooth ball and place in a greased bowl, cover with a tea towel and let rise for 1-1/2 to 2 hours. Punch down and shape into loaves and place in greased loaf pans, Cover and let rise again for about 1 hour. Bake at 350 degrees F for 45 minutes.

This recipe yields 2 or 3 loaves depending on the size of loaf pans used.