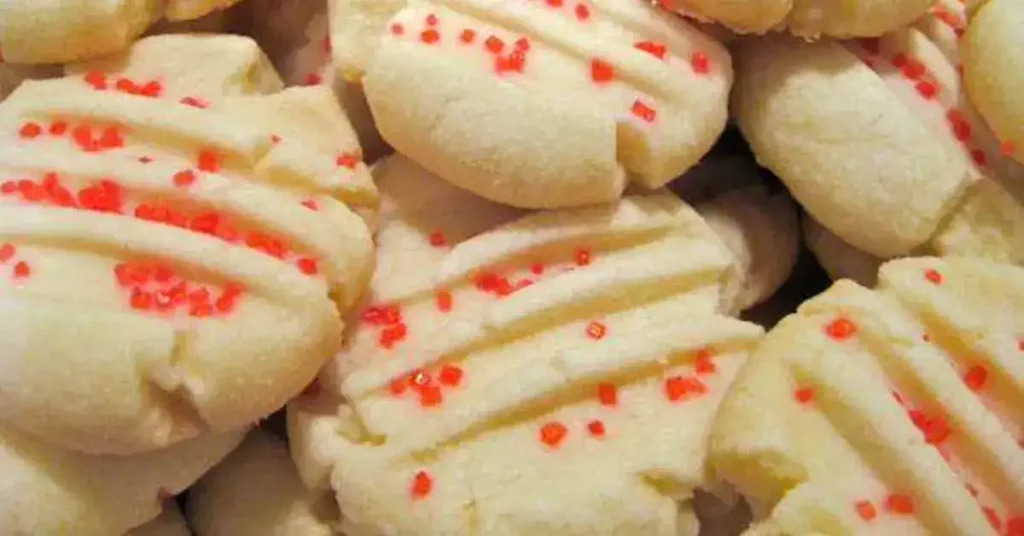 1 cup butter
1/2 cup cornstarch
1/2 cup icing sugar
1/2 tsp. salt
2 cups flour
Mix flour, cornstarch, salt and icing together, Blend in butter until soft. Roll in balls. Flatten with fork, decorate with sprinkles, don't grease pan. Bake at 300-F degrees for 20 minutes.

Christmas Shortbread Cookies (Recipe #2)
1 cup butter
1/4 cup white sugar
2 cups flour
1-1/2 cups coconut
2/3 cups red and green cherries
1/4 cup golden raisins
1/3 cup chopped walnuts
1 can condensed milk
Preheat oven 350 degrees, Cream butter to sugar, add flour. Mix until mixture resembles coarse crumbs, Pat dough into 9×9 greased square pan, Bake 350 degrees for 20 minutes,
Combine remaining ingredients and spread over top of shortbread as soon as it comes out of the oven, Bake for another 35 minutes at 350-F degrees or until golden brown.