"This is the same recipe my mother had thank you so much for sharing. I am definitely making this one thanks." Karen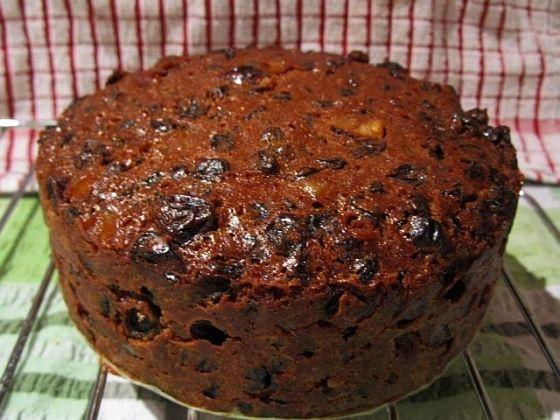 2 cups brown sugar
2 cups hot water
1/2 cup butter
3/4 cup dates, chopped
1 box raisins
1/2 tsp cinnamon
1/2 tsp allspice
1/2 tsp cloves
1/2 tsp mace
1/4 tsp nutmeg
1 beaten egg
2 tsp baking soda
2 1/2 cups flour
1 cup chopped cherries
1 cup mixed fruit
1 cap full rum or brandy
1 cap full lemon almond extract
1 cap full vanilla

In a large saucepan, combine brown sugar, hot water, butter, chopped dates, raisins, cinnamon, allspice, cloves, mace, nutmeg. Bring to boil for 5 minutes. Remove from heat; let cool. Add egg, baking soda, flour, cherries, mixed fruit, rum, lemon almond extract and vanilla. Combine together. Place in 9- or 10-inch greased tube pan at 300F for 2 hours.