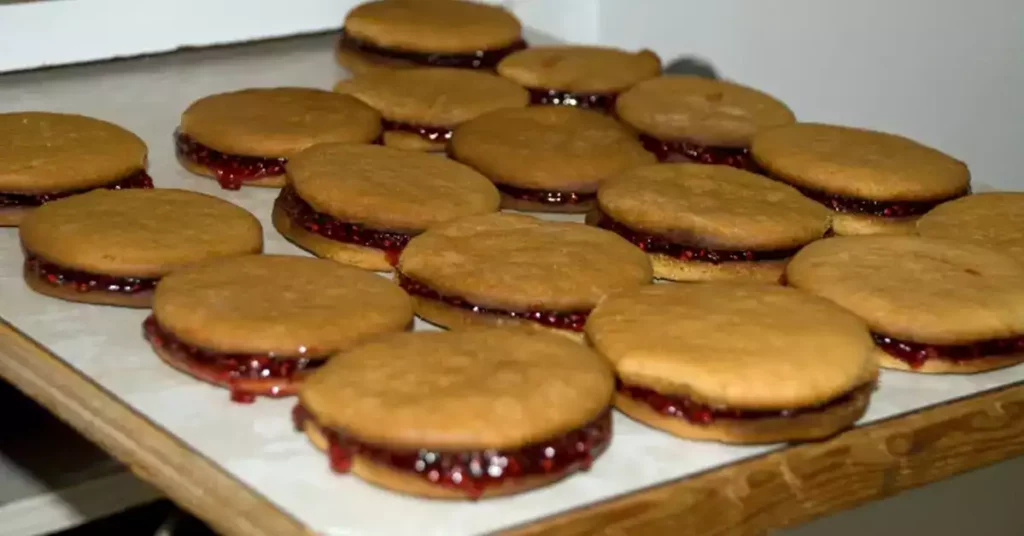 1 Cup Margarine
1 tsp. Vanilla
1 Cup Sugar
2 tsp. Soda (dissolved in small amount of hot water)
1/2 Cup Molasses
1/2 tsp. Cinnamon
Flour enough to handle well. Roll out on floured board. Cut in desired shapes. Bake in oven at 350, until brown. Put together with jam while still hot.
Raspberry Jam Recipe:
2 L of raspberries
250 ml of Water
1500 ml sugar
Combine berries and water and crush in a large kettle. Add sugar and cook to the jelly stage. Seal in clean, sterile jars. Seal with hot paraffin wax.