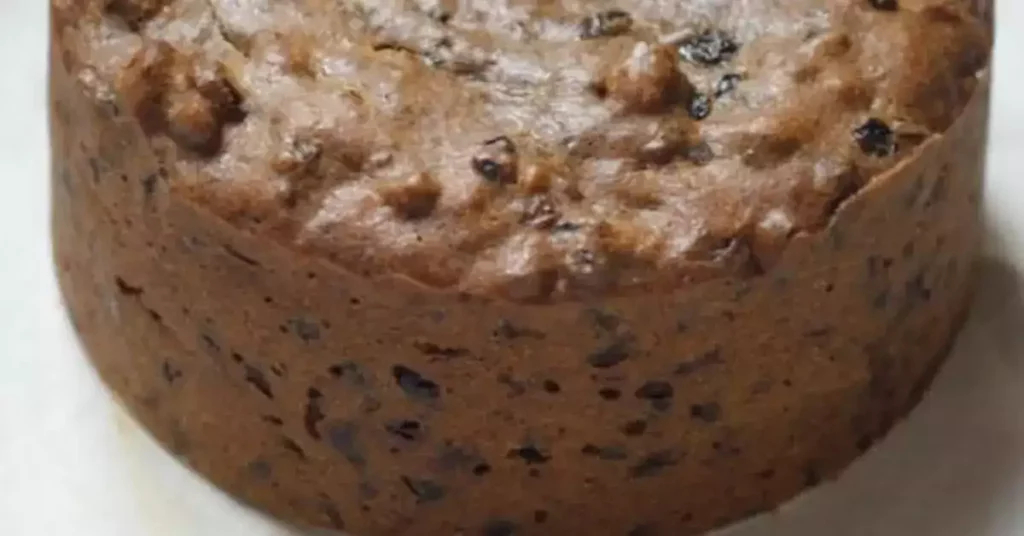 3/4 Ib. butter
1 Ib. each raisins, currants, dates
1/4 Ib. peel
1 cup each cherries, chopped nuts
1/2 cup brown sugar
3 eggs
2 tsp. vanilla
1 tsp. soda
2 tsp. each maple, lemon @ almond flavorings
2 1/2 cup flour
1 tsp. each allspice, mace, nutmeg
1/4 tsp. each cinnamon, ginger
1/2 cup warm water
Cream butter, sugar and eggs. Sift flour and spices together. Sprinkle 1 cup flour and spices over mixed fruit. Add fruit to butter mixture and add rest of flour. Add soda dissolved in 1/2 cup warm water. Add 8 oz. strawberry jam and 1/2 cup rum, if desired. Bake at 275 degrees for 3 1/2 hours.