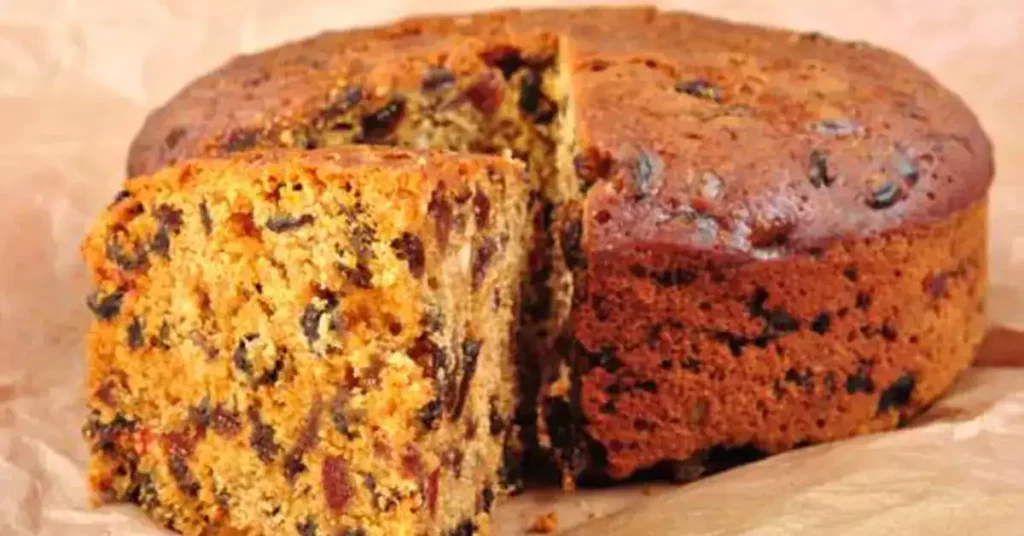 3 cups raisins
1/2 cup cherries
2 cups nuts
4 cups flour
1/2 cup vegetable oil
1/4 cup rum
1 cup sugar
4 eggs
2 Tbsp. lemon juice
4 Tbsp. baking powder

Cream oil and sugar. Add eggs and other liquids. Then add flour and fruit. Mix well and bake for three to three and half hours at 275F.