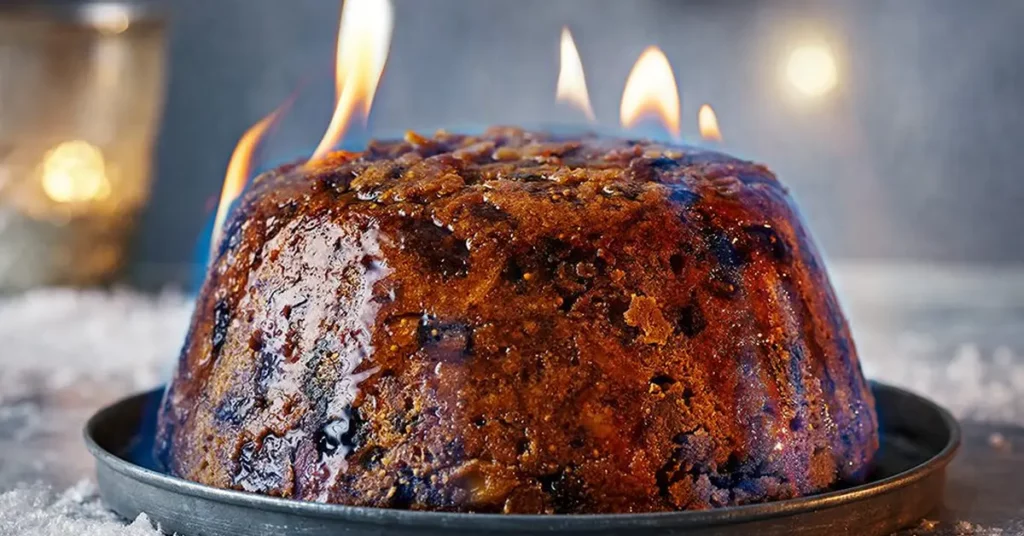 1 cup of flour
1 cup of suet (Found in Meat department)
1/2 cup of molasses
1 cup of currents
1/2 tsp. baking soda (dissolved in hot water and added last)
1/2 tsp. cloves
1/2 tsp. nutmeg
1 cup of breadcrumbs
1/2 cup brown sugar
1 cup of raisins
1 cup of mixed peel and cherries
1 egg (beaten)
1 tsp. of allspice
1 tsp. of cinnamon
1/2 cup of milk
Mix together in a deep bowl. Grease mold well and fill 3/4 full. Cover and steam two to three hours in approx. 2 inches of water. Serve with your favorite sauce.
Rum Sauce:
3 round cups brown sugar
1.5 cups water
1 tbsp butter
1 oz dark rum
corn starch to thicken.
Instructions for pudding: In a large bowl mix the dry ingredients together. Make a hole in center and add all other ingredients. Blend with a wooden spoon until well mixed. Pour into two medium or large greased loaf pans. Bake at 350 degrees for 80 mins. Serve warm with rum sauce.
Instructions for sauce: Mix all ingredients together, adding rum last.
To light the Christmas pudding just warm about 3 tablespoons of brandy. Make sure the brandy is hot before flaming it. Then set the brandy on fire with a match and pour it over the pudding.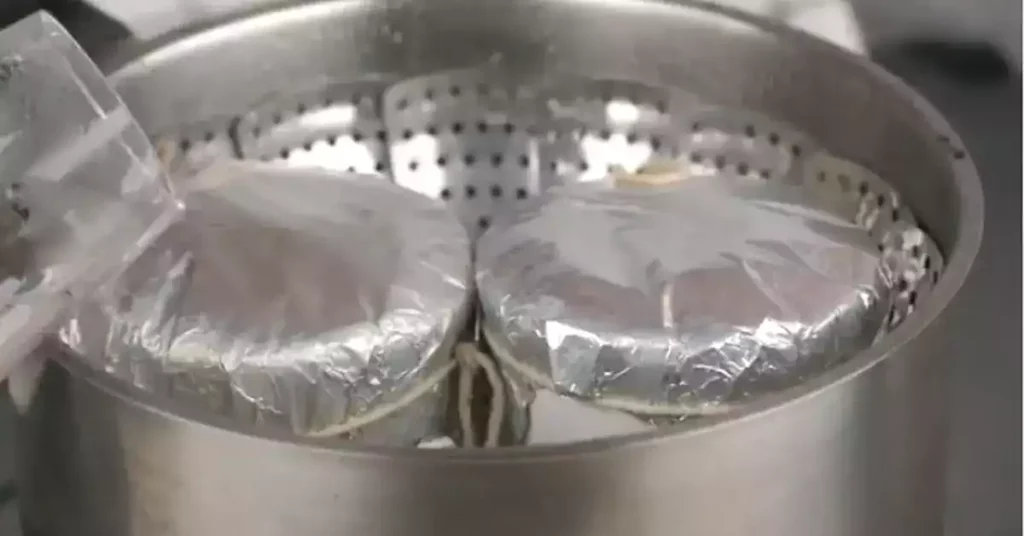 Here's how to steam a pudding:
Put 3-4 inches of water to start in a large pot and place it on the stove over medium heat.
Place a metal or heat-proof dish upside down in the bottom of the pot. This will act as a stand to keep the pudding off the bottom of the pot.
Grease a heat-proof pudding basin with butter or cooking spray.
Fill the pudding basin with the prepared Christmas pudding mixture and smooth the top.
Cover the pudding basin with a layer of buttered parchment paper or aluminum foil, making sure to create a pleat in the center to allow for expansion.
Place the pudding basin on top of the metal stand in the pot of simmering water, making sure that the water level comes up about halfway up the side of the pudding basin.
Cover the pot with a tight-fitting lid and simmer the pudding for 2-4 hours (Follow recipe suggestion), checking the water level occasionally and topping up with boiling water as needed.
Once the pudding is cooked, carefully remove it from the pot using oven mitts or a thick towel.
Let the pudding cool for a few minutes before turning it out onto a serving dish.