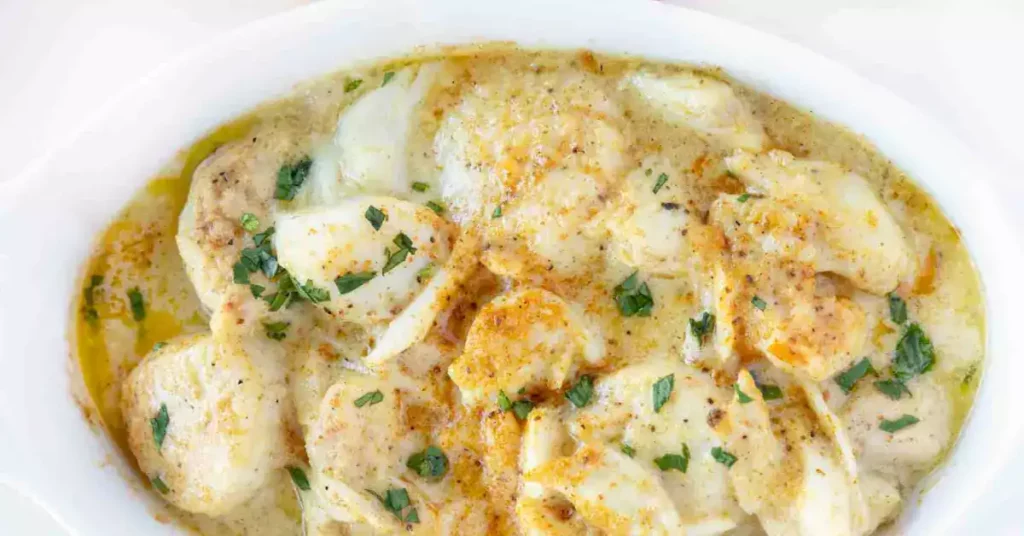 1 to 2 cups cubed fish.
1 to 2 cups shrimp
1 tin mushrooms
2 to 3 medium potatoes
Salt and pepper to taste.
1 medium onion
1 1/2 to 2 cups milk
1 1/2 to 2 Tbsp. corn starch
Pinch of parsley
1 to 2 oz. of butter
Cube fish fillets and shuck shrimp. Drain mushrooms. Peel, slice and partly boil potatoes. Line casserole dish with butter, then layer in potato, fish, shrimp and mushrooms, in several layers.
White Sauce: Melt butter; add diced onion. Gently heat until soft. Remove pan from heat; add milk and then stir in corn starch. Return to heat to thicken. Pour over contents of casserole. Add parsley. Bake at 3000F for 40 to 45 minutes.
Source: Janway Emergency Nurses Cookbook,1988