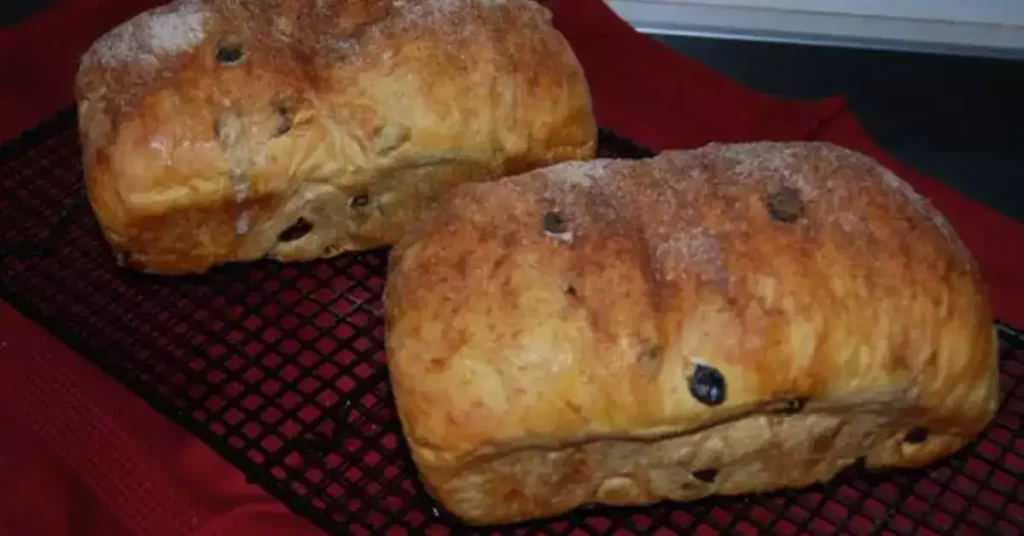 3.5 lb. Bag of white flour
1 cup brown sugar
1 tbsp. Margarine
1 tbsp. Shortening
1 pkg. Raisins
1 tbsp. Salt
5 tsp. Cinnamon
1 yeast cake
2 tsp. White sugar
Melt margarine and shortening in 1/2 cup lukewarm water. Put yeast and 2 tsp. White sugar in another 1/2 cup warm water. Put flour, brown sugar, cinnamon, raisins, and salt in a bowl. Mix together with hands. Then add yeast mixture and the water containing margarine and shortening. Mixing with hands, add just enough water gradually to make smooth, medium soft dough, not sticky.
Knead well. Let rise until about double in bulk. Knead and let rise again. Half fill bread pans and let rise until double. Bake 300 degrees for 1 hour and 15 minutes.