"Fish and Brewis" has long been one of the most common meals served in Newfoundland and Labrador and during the First World War (1914 -1918) Newfoundlanders were determined to see the meal served to the 'boys' of the Newfoundland Regiment." Archival Moments
4 cakes hard bread (soak overnight)
2 lbs salt cod (soak overnight)
1 cup salt pork finely diced.
Break each bread into 2 or 3 pieces and soak for 6-8 hours, or overnight, in cold water. Use lots of water because it will be absorbed. Soak salt cod in separate bowl of cold water for 6-8 hours, or overnight. Change water once or twice if you prefer less salt. If using fresh fish, add 1 tsp of salt to water when cooking. In the morning, change water on cod and simmer gently until tender, 5-10 minutes. Remove from heat and drain. Skin, bone and flake fish. Place hard bread in saucepan with enough water to cover bread, use water in which it soaked. Heat slowly just until it comes to a boil. Remove from heat and drain immediately. Add cooked, flaked fish and mix. Keep hot. Fry salt pork until golden brown and crisp. These scrunchions and fat may be poured over fish and brewis mixture when served or mixed with it. Serve hot. Drawn butter is sometimes used instead of scrunchions.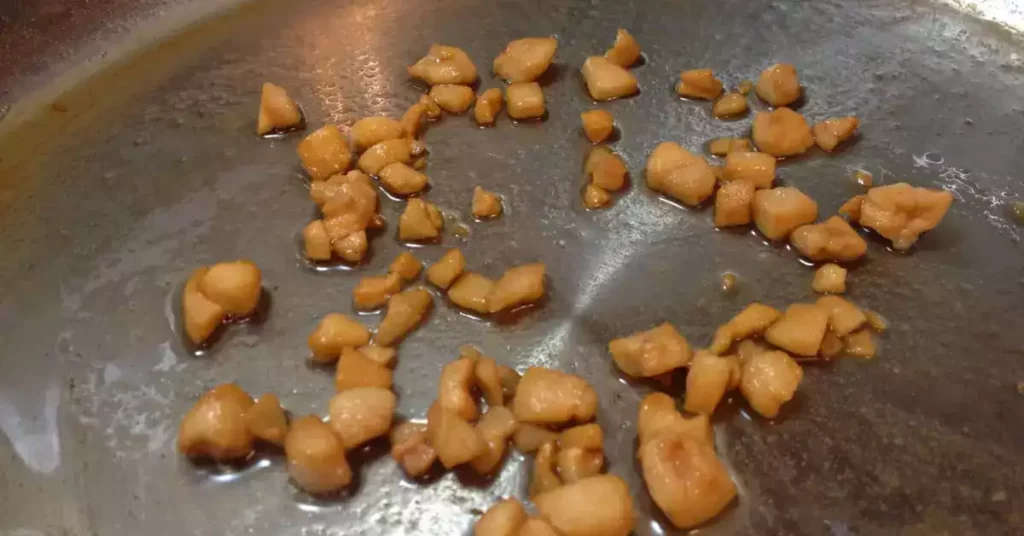 Cook and stir salt pork in a frying pan over medium heat until golden brown, about 10 minutes. Pour Scrunchions and drippings over fish and Brews.
Drawn Butter: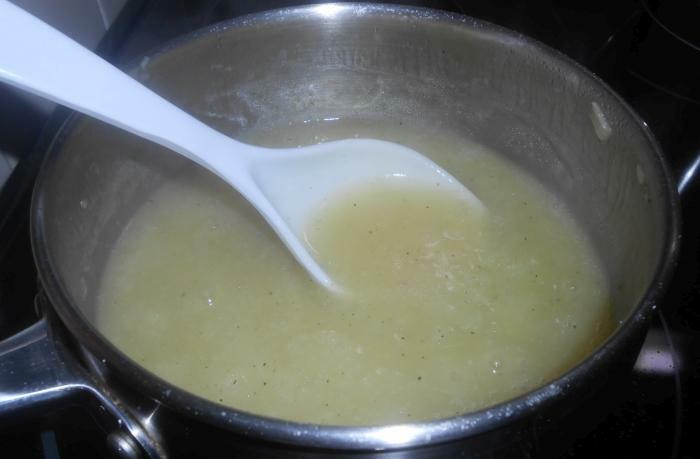 1/4 cup butter
2 medium onions, chopped
2 tbsp flour
1 cup water
Melt butter in saucepan, add chopped onions and fry gently until lightly golden and soft, about 10 minutes. Do not brown. Sprinkle flour over onions and mix in thoroughly. Remove from heat. Gradually, while stirring, add half water. Place back on heat and bring to boil, stirring constantly. Beat until shiny and smooth. Slowly add remaining water or until desired consistency is reached. Cook over low heat 2-3 minutes. Serve over fish and brewis.