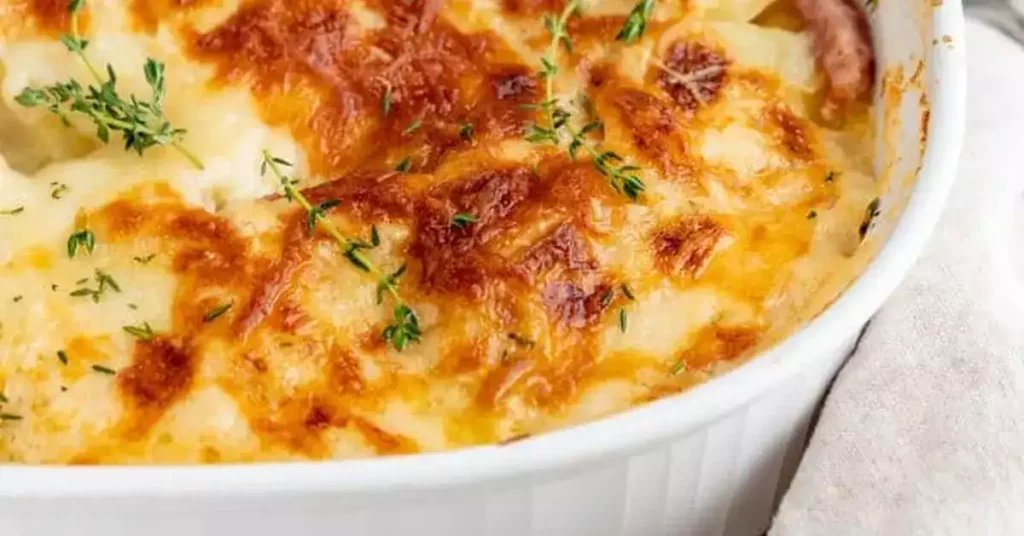 3-4 tbsp. margarine
2 tbsp. chopped onion.
In a heavy skillet melt the margarine. Sauté onions until tender. Set aside while preparing the following sauce:
2 tbsp. cornstarch
2 cups milk
1/2 tsp. salt
dash pepper
1 tsp. mustard
2 cups sliced potatoes.
2 cups sliced (or cubed) ham.
buttered breadcrumbs
grated cheese.
In a heavy saucepan, combine cornstarch with a little milk. Gradually add remaining milk. Cook over moderate heat, stirring occasionally until sauce begins to thicken. Add remaining ingredients. Combine well. Blend in the sauteed onions.
Butter a 1 ½ – 2 qt. casserole. Peel and slice 2 cups raw potatoes.
Beginning with potatoes, alternate layers of potatoes, ham, and sauce mixture. Top with buttered crumbs and cheese. Bake uncovered in a 3750F oven for one hour. Uncover and bake another 15 minutes.