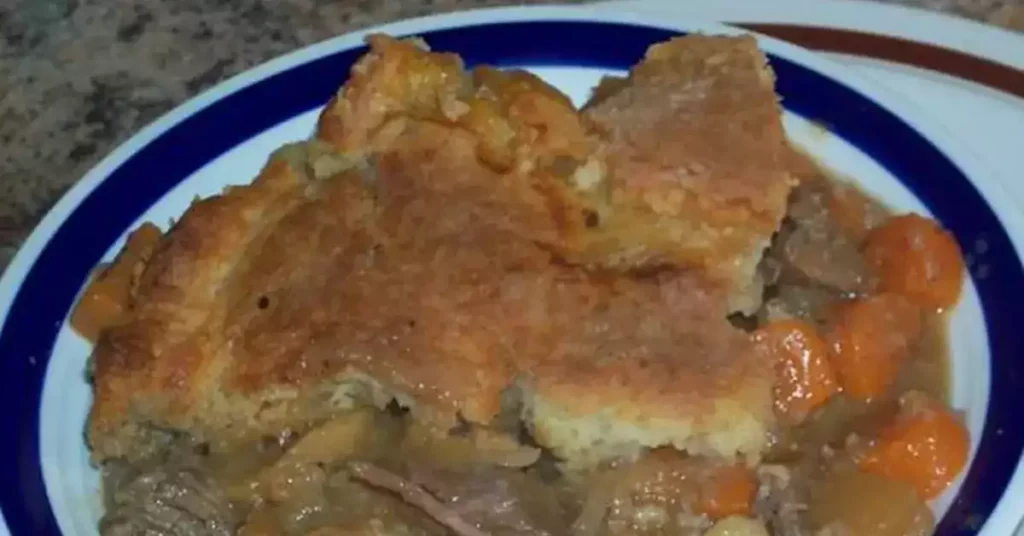 1 1/2 pounds of salt beef cut into cubes
1 small cabbage chopped into cubes
1 medium turnip cut into cubes
1 large onion cut into chunks
4 medium carrots cut into chunks
6 medium potatoes cut into cubes

Cover salt beef in hot water and let soak for 15 – 20 minutes to remove salt. Drain off water, add 6 – 7 cups of cold water to salt beef and boil for 1 hour. Add the rest of the ingredients except the potatoes t o the salt beef and water. Cook on medium heat until almost tender and add potatoes. Cook on medium heat until potatoes are tender. Serves about six people!
Pastry
2 cups all purpose flour
2 tsp. baking powder
1 tsp. salt
1/2 cup shortening

Combine dry ingredients. Cut in shortening. All enough water to make a stiff dough. Roll out to fit over roast. Brush with milk. Place back in 350 deg. oven for approximately 15-20 minutes or until nicely browned.