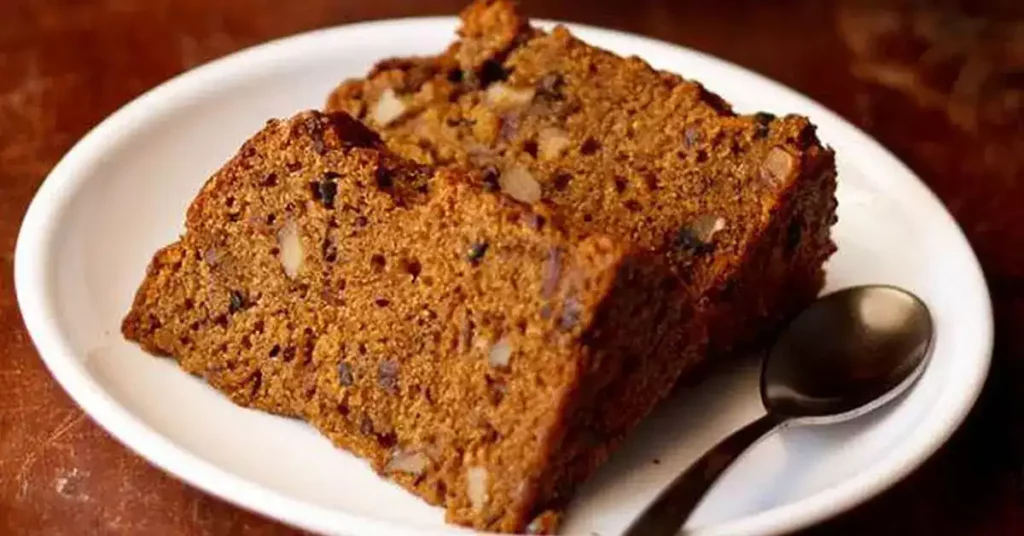 1 cup finely ground salt pork
1 cup hot strong coffee
1 cup granulated sugar
1 teaspoon each of allspice, nutmeg and cinnamon
1 teaspoon baking soda
2 eggs, well beaten
2/3 cup molasses
3 cups sifted Flour
2 cups raisins
1 cup currants
2 cups mixed peel

Place pork in a bowl and pour hot coffee over it. Let stand until cold. Combine sugar, spices and soda; stir into pork mixture and then add well beaten eggs and molasses.

Sprinkle 2 tablespoons flour over the fruit. Add remaining Hour to the pork mixture, stirring until well blended. Add the floured fruit.

Use a large 9-inch or 10-inch baking pan and line it with three layers of brown paper. Bake at 275@ F. for about 3 hours.